Tankless Water Heaters
Δ Endless Hot Water      Δ Extended Life Cycles       Δ Space Saving       Δ Save on Utility Bills




Never run out of hot water again!!!  Navien Condensing 98% Tankless Water Heaters provide
an unlimited amount of hot water at a steady temperature, whenever you need it, for as long as you need it.


    Because this product boasts the industry's highest efficiency, rating (98%) means
customers can cash in on low annual operating costs as well as receive the best
payback, compared with conventional tankless or tank-type water heaters. Navien's Condensing 98% Tankless also enjoys the highest gallons-per-minute (GPM) when comparing input BTUs.

 Navien utilizes condensing technology, which uses less gas, resulting in less CO2 emissions than
conventional water heaters.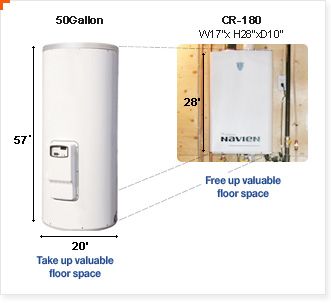 A Navien occupies approximately 90% less space than a tank-type water heater. In addition, a Navien mounts on  your wall freeing up 100% of  traditionally lost floor space.

Navien's ECO Premixed Burner not only dramatically reduces NOx emissions but also boasts the industry's  lowest level of emissions .

Partly dissolved NOx in condensed water neutralizes the alkaline household sewage, improving water pollution.
Navien utilizes dual stainless-steel heat exchangers, providing 3.8 to 4.5 times longer life-expectancy and superior resistance to corrosion over the copper exchangers used in other brands.
Navien heat exchangers operate with low-to-mid temperature water, minimizing possible damage caused by lime build-up, making the whole unit more efficient.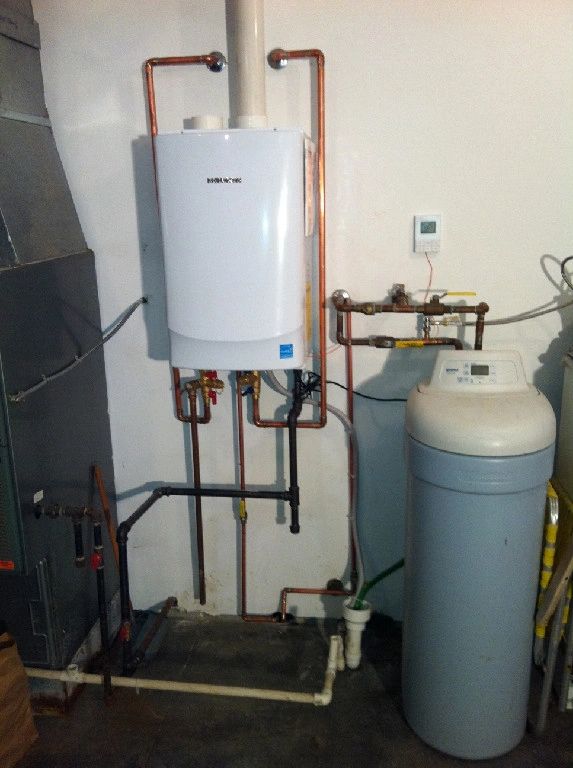 Call us to discuss federal and local tax rebates
812-476-1746 or 812-490-9988